E-Z MIX: TOUCH-UP BOTTLES 50 COUNT WITH MEASUREMENTS: 
Original Touch-Up Bottle feature E-Z to use bottle graphics for mixing accuracy with ratios for 2, 3 and 4 stage applications.
Furthermore E-Z Mix Touch-Up Bottles allow for easy viewing of paint color. In addition level and in addition come with a safety cap and extra long brush.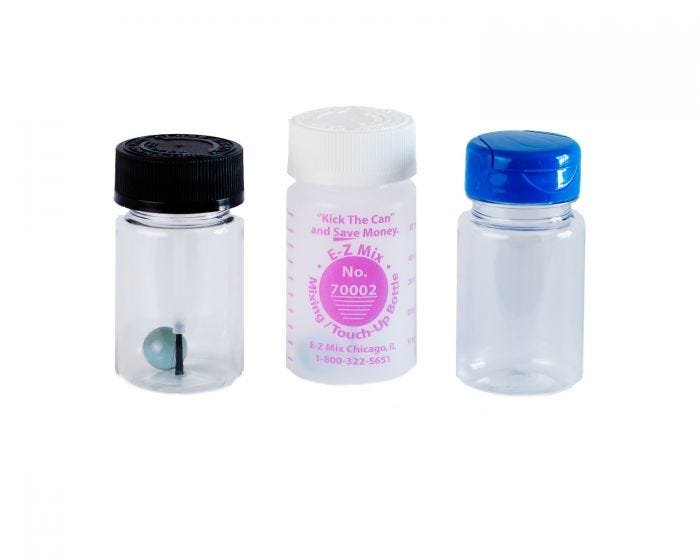 E-Z Mix Touch-Up Bottles allow for easy viewing of paint color and level, and come with a safety cap and extra long brush. The bottles also feature easy to